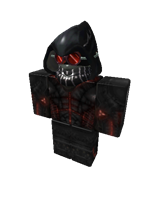 Arcaneclone, or Kali K. Kharnerus, was a Colonel of the Vaktovian Empire, and was the VAC Head Trainer. She is no longer active due to personal and real-life issues. She was known to be quite efficient in her sessions, wasting no time. She sometimes likes to portray herself as a cat, somewhat like Colonel AzureSpirit. AzureSpirit has made a Vaktovian cat picture portraying Colonel Arcane as a cat. (Seen below.) Arcaneclone's account has since been terminated and she has rejoined Vaktovia on her alternate account "KaliClone". Although she rejoined, she is still inactive and hasn't appeared to do much in VAK since her return. The reason of her termination was an old picture she had on ROBLOX that had the phrase "XXX" in it and people reported it. 
She has since used an alt account named "Kaliclone," but has been inactive and currently has her ArcaneClone account at the rank of Lieutenant, while her Kaliclone account is still at the rank of Private.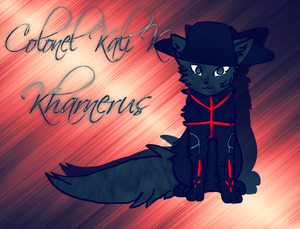 Ad blocker interference detected!
Wikia is a free-to-use site that makes money from advertising. We have a modified experience for viewers using ad blockers

Wikia is not accessible if you've made further modifications. Remove the custom ad blocker rule(s) and the page will load as expected.