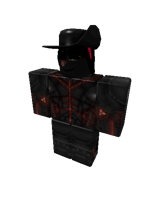 Averlia, commonly known as Shadra Alcatraz or Captain Averlia Sicarius Kharnerus, was a Vaktovian Captain and a member of 
Sages's Hound Guard
. He switched his account from Warrior0909 to Verelus, which he renamed "Averlia"(currently named "VaderIGCW"). He was also known as the Officer of the Dark Moon. For most of his time in the Empire, Verelus was believed to be female; however, his profile picture on Steam revealed otherwise.
Quotes
"Serve the Empire best you can."
Ad blocker interference detected!
Wikia is a free-to-use site that makes money from advertising. We have a modified experience for viewers using ad blockers

Wikia is not accessible if you've made further modifications. Remove the custom ad blocker rule(s) and the page will load as expected.