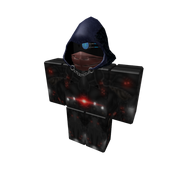 DarkExecution, also referred to by his Vaktovian name, Vorin Vosque, is a Vaktovian Private.
The first time DarkExecution went through the Vaktovian Ascension Core, his username was originally TrulyDragonborn. Once he was accepted into the Empire, he later changed his name to DarkObliviation. He was also the second Private First Class to become a mentor (The first being xerland2). Dark planned to quit roblox, so he left VAK. However, he ended up staying, and joined TGI for a short while until leaving TGI to once more rejoin his true home, in Vaktovia.
Ad blocker interference detected!
Wikia is a free-to-use site that makes money from advertising. We have a modified experience for viewers using ad blockers

Wikia is not accessible if you've made further modifications. Remove the custom ad blocker rule(s) and the page will load as expected.