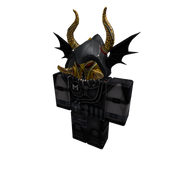 Colonel Vetix Madrek has been serving since 7/17/12. He was an ex-Vaktovian Lieutenant before leaving VAK temporarily, before choosing to come back, and thus climbing back up the ranks once more up to Captain, before requesting a demotion to Lieutenant for inactivity reasons. He then returned once again, and has regained his title of Captain. He temporarily changed his name to VetixVainness before changing it back to ImAwesomeFoo. He has retired since. He currently has rejoined, and is at the rank of Corporal. He is also in the Medical Division.
Ad blocker interference detected!
Wikia is a free-to-use site that makes money from advertising. We have a modified experience for viewers using ad blockers

Wikia is not accessible if you've made further modifications. Remove the custom ad blocker rule(s) and the page will load as expected.