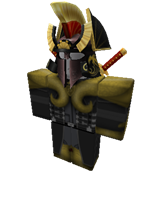 Liam3131 was a General for the Vaktovian Empire. He stepped down and now he is a Senior Colonel. He was the leader of the Vaktovian division "Sage's Hounds", based after his Vaktovian name, Sage Alcatraz. He was the leader of the Vaktovian Royal Guard, and was the General of law and dicipline. He is either referred to as Sage or Liam.
He was the Supreme General at one point, until Dologan came back to Vaktovia and Sage honorably gave up his position.
His uniform was the General Field Uniform with Royal Guard armor over the top (before the new, current uniforms). It was made by the Autarch himself.
Quotes
"It is not about the time you spend in a group...It is about what you do in that time."
Ad blocker interference detected!
Wikia is a free-to-use site that makes money from advertising. We have a modified experience for viewers using ad blockers

Wikia is not accessible if you've made further modifications. Remove the custom ad blocker rule(s) and the page will load as expected.