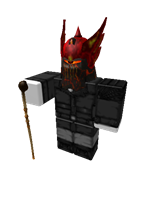 Sandiamond was the Commander of
The Robloxian Army (TRA)
and a Colonel in the
Vaktovian Coalition
 and Empire. Up until he left, he held the title of VAK's longest running member, having been in since XDHAPPYXD still sent out "Join my group" PMs to people. The title has since been taken by one of either Takinama & Elendill, or Kjet. He was a large reason that TRA was almost Vaktovia's ally at one point, being been good friends with Tonitoni at the time of its creation. He left at the rank of Lieutenant, having been inactive for quite some time beforehand due to schooling and him enjoying him being TRA's Commander.
Ad blocker interference detected!
Wikia is a free-to-use site that makes money from advertising. We have a modified experience for viewers using ad blockers

Wikia is not accessible if you've made further modifications. Remove the custom ad blocker rule(s) and the page will load as expected.