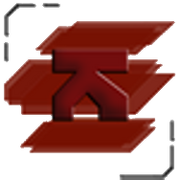 The Alcatraz family was created and currently owned by Senior Colonel Liam3131. Known for their talented swordsmen and battle tactics, Alcatraz is one of the oldest and most well-known families. Currently, they are accepting anyone who is Stage 3 or higher in the Vaktovian Ascension Core and some of the many known people in it include AnakinSkywalker221s, Codruler, General Gh98765, Liam3131, and  AwesomeAlan1.
A famous family alongside the likes of Xul and Kharnerus. One of the last remaining original families of the empire.

This popular Vaktovian family also seems to be named after an infamous, island-based American prison.