The Kharnerus Family, originally founded by General BishoBlox, is one of the most well known Vaktovian families. Kharnerus is seen as a powerful and dominating family, through the garrison of known members to Vaktovia.
It was owned by Domeboybeene in Bektor's absence, however returned back to Bektor now. The official anthem for the Kharnerus family is found here: http://www.youtube.com/watch?v=tkDRMh63Gig.
Influential figures from Vaktovia such as DuhSpartan, Shadowblacksmith, Arcaneclone are in this prestigious family. Along with a few High Ranks including LichDude, AshTheArbiter, Domeboybeene , Averlia/Verelus/Warrior0909 and pumpedpwnage4life54 .
Unlike most families Kharnerus tends to keep it's members, even if they had left Vaktovia, they are a family still.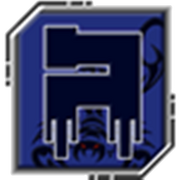 Ad blocker interference detected!
Wikia is a free-to-use site that makes money from advertising. We have a modified experience for viewers using ad blockers

Wikia is not accessible if you've made further modifications. Remove the custom ad blocker rule(s) and the page will load as expected.