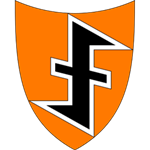 The Mussert Family is an extremely prestigious family ran by former Spymaster Barry1234. The group is invite only and the only known members to receive an invitation are Oppius and Rangerwield.
The family's involvements and specifications are unknown, although they are believed to be secretive and involved with Vaktovian politics. The hail "Hou Zee!" was adopted by the family from the NSB.
The family is believed to be named after figure "Anton Mussert" from the NSB, or The National Socialist Movement of the Netherlands during WW2.
Ad blocker interference detected!
Wikia is a free-to-use site that makes money from advertising. We have a modified experience for viewers using ad blockers

Wikia is not accessible if you've made further modifications. Remove the custom ad blocker rule(s) and the page will load as expected.